In May 2019 Jasper visited this car in Dubai, this Spyker was owned by the Royal family of Dubai and is one of the two Gunmetal with Tropicana interior Laviolette's ever made. All Laviolette's were delivered with a Ivory roof upholstery, this is the only Spyker made with a Tropicana roof upholstery. Almost three years (Feb 2022) later, Jasper was able to buy this Laviolette since he was looking for one to add to his private collection. This Spyker will get all the maintenance she need to make it back roadworthy again. A couple small paint jobs will be done on the nose and side skirts. Newest updated tail lights, front splitter and back logo. Interior needs to be upholstered and the outside will be detailed. The main course of this Spyker C8 Laviolette is to own one to drive with!
Picking the Laviolette up from the transport company.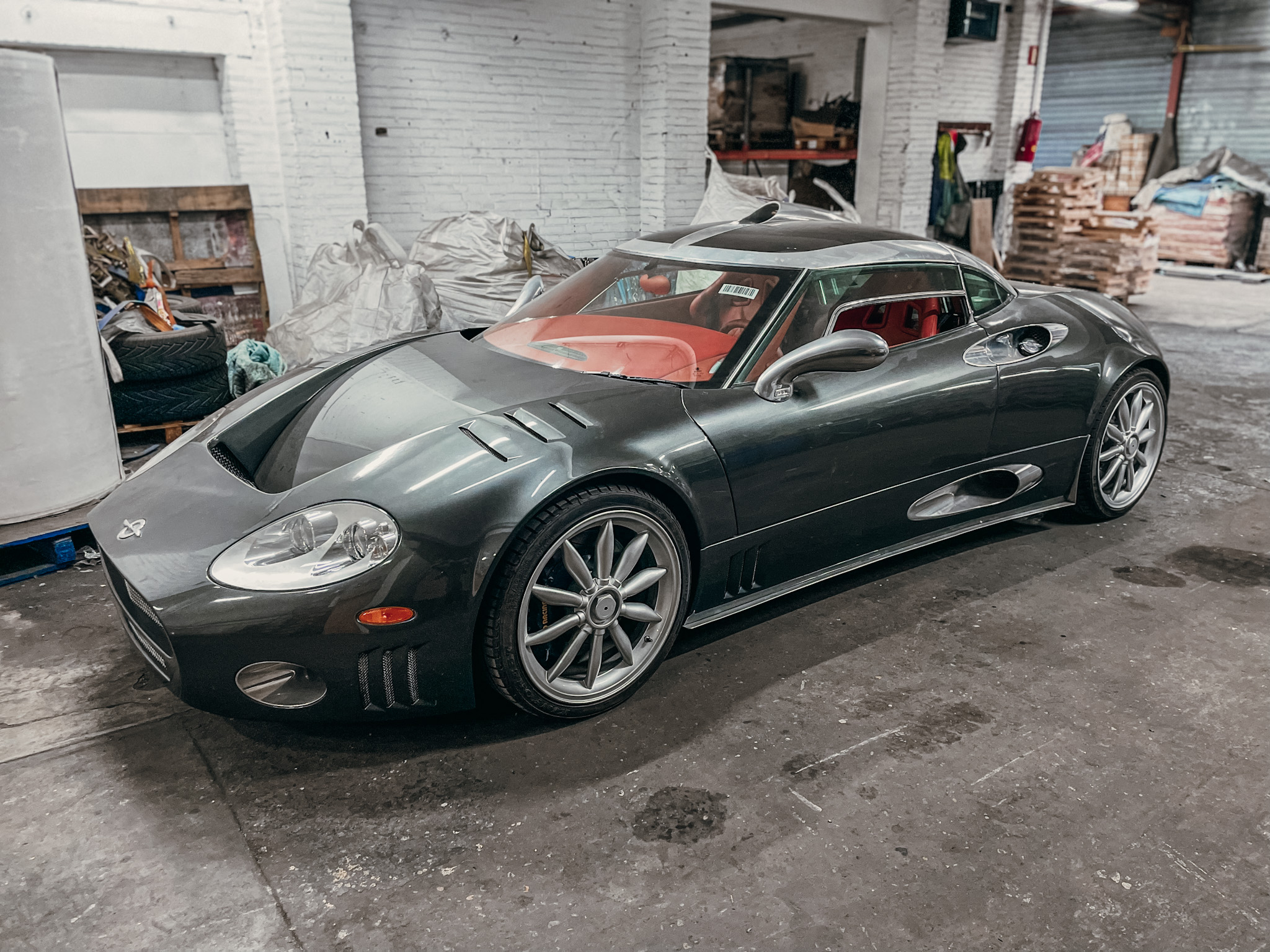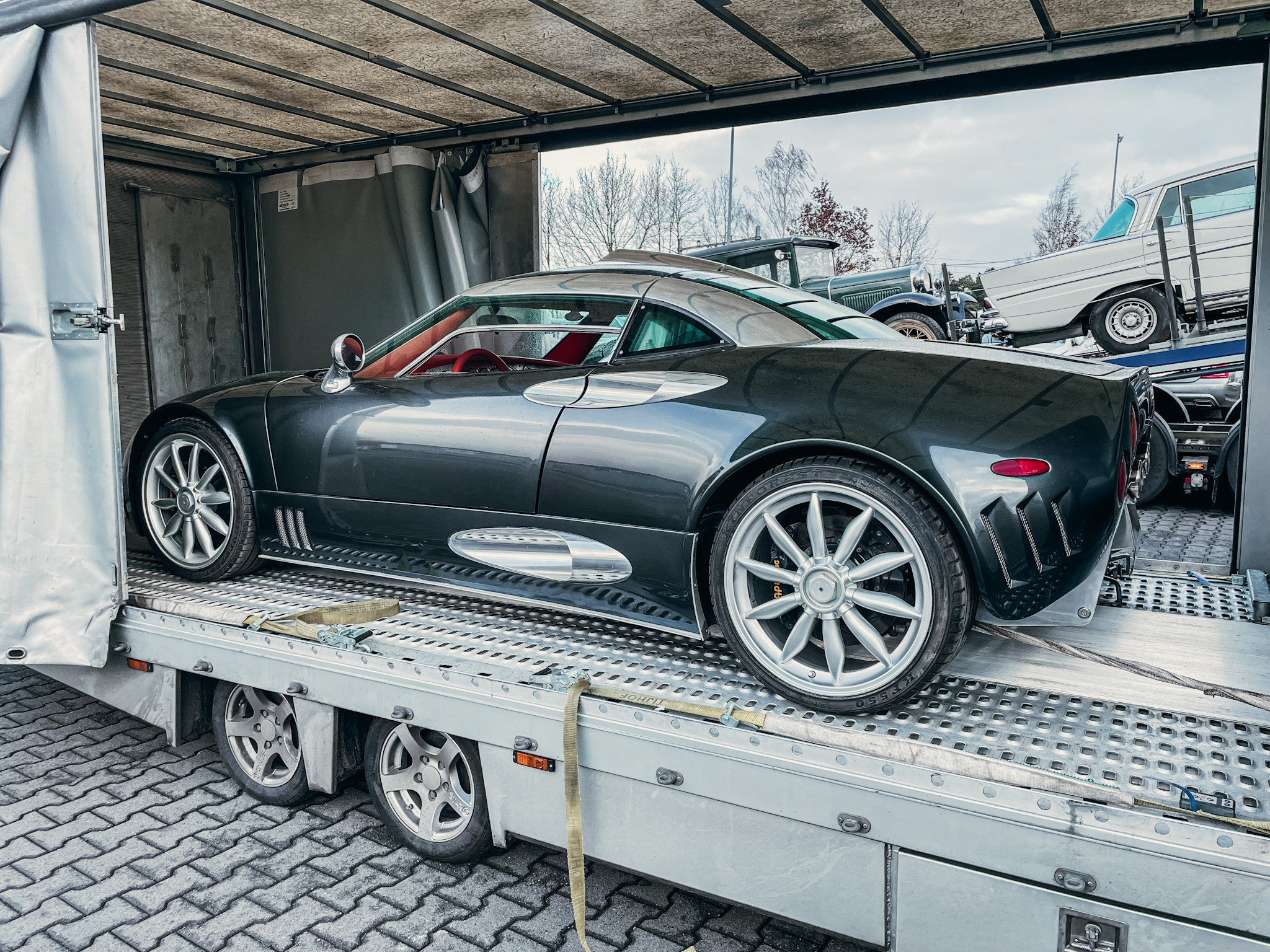 A lot of the desert sand was taking home with her!